Software Development and Web Projects
Programming and databases
Languages
.NET
Java (J2ee, J2se, J2me) su frameworks: Spring, Struts, Primafaces, Hibernate, mybatis, JSF, OpenJPA
Cobol CICS DB2, RPG ILE AS400
PHP
C, C++ real time embedded, PERL, Python
IOS: Objective C, Swift
SQL, PL SQL (Oracle), TSQL (Sql Server)
Hadoop Big Data (Cloudera, Hive, Pig)
Go
Lua
Database
Oracle
Microsoft SQL Server
Big Data
DB2
mySql, MariaDB
Teradata
PostgreSQL
ETL
IBM Datastage
Talend
Informatica Power Center
OWB (Oracle warehouse builder)
ODI (Oracle Data Integrator)
B.I. techs
Business Object (5 – XI ver 4.0)
Oracle Hyperion
Microstrategy
IBM Cognos (BI e Planning)
Pentaho
Qlikview
SAS

Datawarehouse, seen as data analysis and interpretation, is essentially an operational-design area that aims to create projects aimed at the correct analysis of data deriving from information gathering tools in companies.
In the case:
Sales data
Data regarding hypothetical business development basins
Data on HR productivity, and in any case in any business area where there are large amounts of information to be interpreted.
App development
We develop hybrid and native mobile (multi-platform and multi-device) applications for iOS and Android operating systems.
Websites and web-applications
We develop customized web solutions, tailored to the customer's real needs, using the best technologies available on the market.
From the study of logos to site creation, we follow the customer in all aspects that serve to present your company on the web.
Services
Logo design
Coordinated image
Website graphic design
Corporate and individual websites
E-Commerce
Web portals
Hosting
Professional web hosting
Domain registration
Webmail
CMS setup
Website backup

Linguaggi
PHP
Html5 / CSS3
Javascript
Java
mySQl / MariaDB

CMS
WordPress
Joomla
Drupal
DotNetNuke

E-Commerce
PrestaShop
Magento
OpenCart
WooCommerce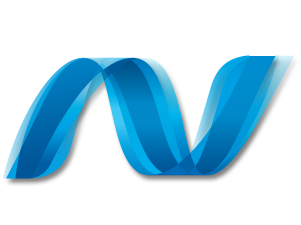 Framework
Microsoft .NET
AngularJS / Angular (2+)
Ionic (v1 / v2+)

Via Padre Reginaldo Giuliani 27/29, Lissone (MB)